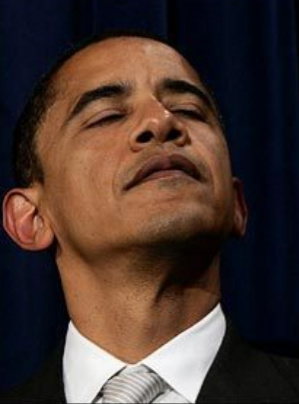 President Obama today said Americans had developed the "wrongheaded" view that Washington won't look out for them, a fallacy he said was stoked by conservatives and their philosophy that says people are "on their own."
Obama spoke at a fundraiser for congressional Democrats in La Jolla, California:
And part of what contributes to that is the sense that nobody in Washington cares about them; or what people in Washington care about is their own jobs, their own positions, their own perks, squabbling between the two parties.

And so not only have we seen in Congress, in particular, over the last three to four years an utter failure to address the concerns of ordinary middle-class families, but that reinforces, then, people's sense that there's no point in us getting involved at all, and increases apathy or a lack of confidence in our government . . .

The truth of the matter is, is that the reason that we have not seen Washington address the core concerns of too many working families around the country is that you have a party that has been captive to an ideology, to a theory of economics, that says those folks, they're on their own and government doesn't have an appropriate role to play.
POLL: Did Obama direct the IRS persecution of the Tea Party groups?
read more:
http://www.whitehousedossier.com/2014/05/09/obama-wrongheaded-ameri...