By Peter Paton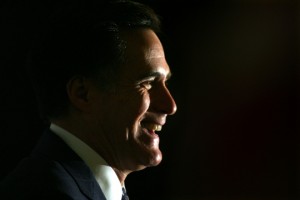 Mitt Romney is the almost certain Republican nominee for the Presidential Election in November, with an almost unassailable lead in Primary delegates, and he has received endorsements from many senior members of the GOP Establishment, including Marco Rubio, Governor Christie, Governor Nick Haley, Governor Hayley Barbour, Senator De Mint, and Ambassador John Bolton amongst others.
Mitt Romney is an extremely rich man and he has spent a tremendous amount of money in the Republican Primary Race to establish himself as the front runner, however he is not liked by a substantial amount of Republicans and Tea Party followers, who view Romney as being too liberal for their liking, and not connecting with them on a personal level. Apart from this disadvantage, Mitt if nominated, will face an incumbent President Barack Hussein Obama who has a $1 Billion Election War Chest, and who has a stranglehold on the Liberal Media and Press, who will undoubtedly run a ruthless  negative campaign to paint Mitt Romney as a devotee of Romneycare and other like minded Liberal policies when he was Governor of Massachuttess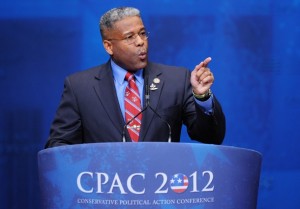 To offset these disadvantages, there are some on the Right, who strongly feel that Mitt should pick the combative and black Congressman Allen West of Florida 22, who is deeply popular with the Tea Party, the ordinary rank and file Conservative on the street, and the Jewish Right, and who would bring a degree of charisma and populist appeal to the ticket, and greatly increase Romney's chances of defeating Obama in November 2012. Colonel Allen West would be key to Romney securing the crucial swing blue collar States of Florida, North Carolina, Indiana, Pennsylvannia and Illinois. West would also be the perfect pick to help Romney to eat into Obama's Black, Jewish and Latino support which will be of paramount importance to who eventually wins the Presidential Race.
Peter Paton is an International PR and Strategic Adviser
Follow Peter on Twitter @pjpaton