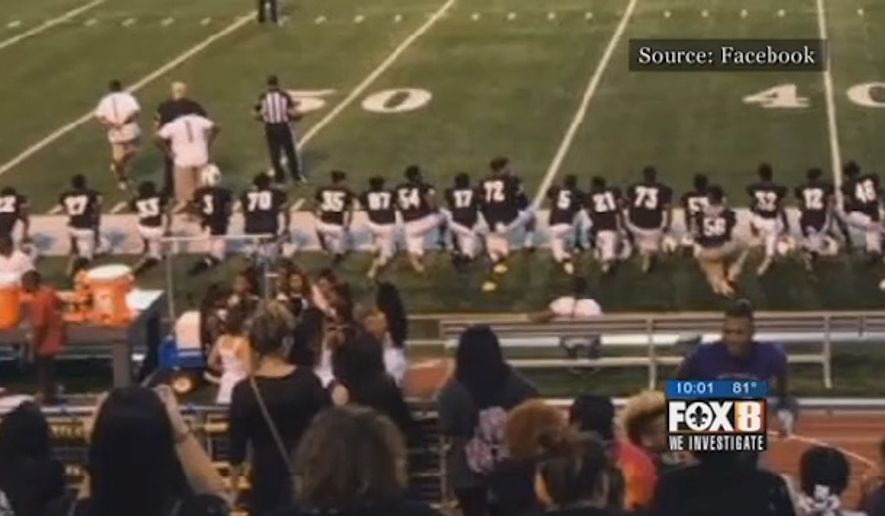 A group of sheriff's deputies who typically provide volunteer security detail for football games at a Jefferson Parish, Louisiana, high school have decided to boycott the school after players and cheerleaders knelt during the national anthem last week.
Several members of the Bonnabel High School team and cheerleading squad on Friday took a knee during the national anthem — a growing practice started by San Francisco 49ers quarterback Colin Kaepernick to protest racial injustice in the U.S.
As a result, some Jefferson Parish Sheriff's Office deputies have declined to work voluntary shifts at future Bonnabel games, The New Orleans Advocate reported.
"These kids are following Colin Kaepernick's footsteps, and (the deputies) are frustrated with the situation," Sheriff Newell Normand told the newspaper. "But like anything else, there are some people who feel more strongly about it than others."
He said the deputies are simply exercising their rights, "just as the kids have the First Amendment right to express their own views."
read more;
http://www.washingtontimes.com/news/2016/sep/29/louisiana-deputies-...