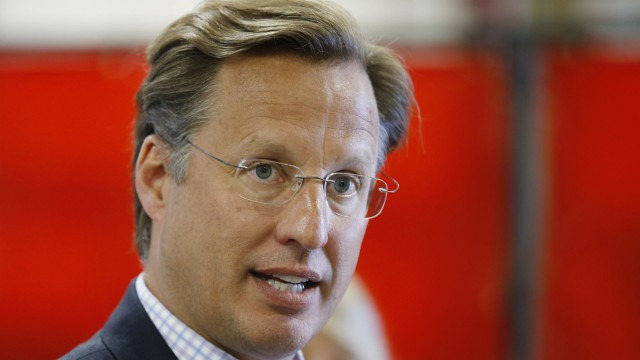 Americans who believe that they will still be alive 12 years from today had better brace themselves for the coming economic catastrophe that is the end result of a bipartisan effort to evade fiscal responsibility.
As reported by The Washington Free Beacon, in a recent interview with C-SPAN, Rep. Dave Brat, R-Va., dropped a bombshell that should have been top-of-the-hour news stories on every major news broadcast (but, of course, wasn't).
By 2027, said Brat, the federal government will only take in enough money to cover entitlement programs and interest on the already unimaginably massive (and still growing) U.S. national debt.
"There won't be a dollar left to run government, military, roads, education, all the things folks want," he said, referencing a recent report from the Congressional Budget Office.
"In the short run you just can't spend more than you have and every family knows that, every firm knows that," Brat – who defeated House Majority Leader Eric Cantor in a shock victory in November, continued. "Firms are firing people right now instead of hiring because they can't meet payroll. So that's how the real world works and the only place it doesn't work like that is up here."
read more:
http://www.freedom.news/2015-10-28-in-a-dozen-years-there-will-be-n...