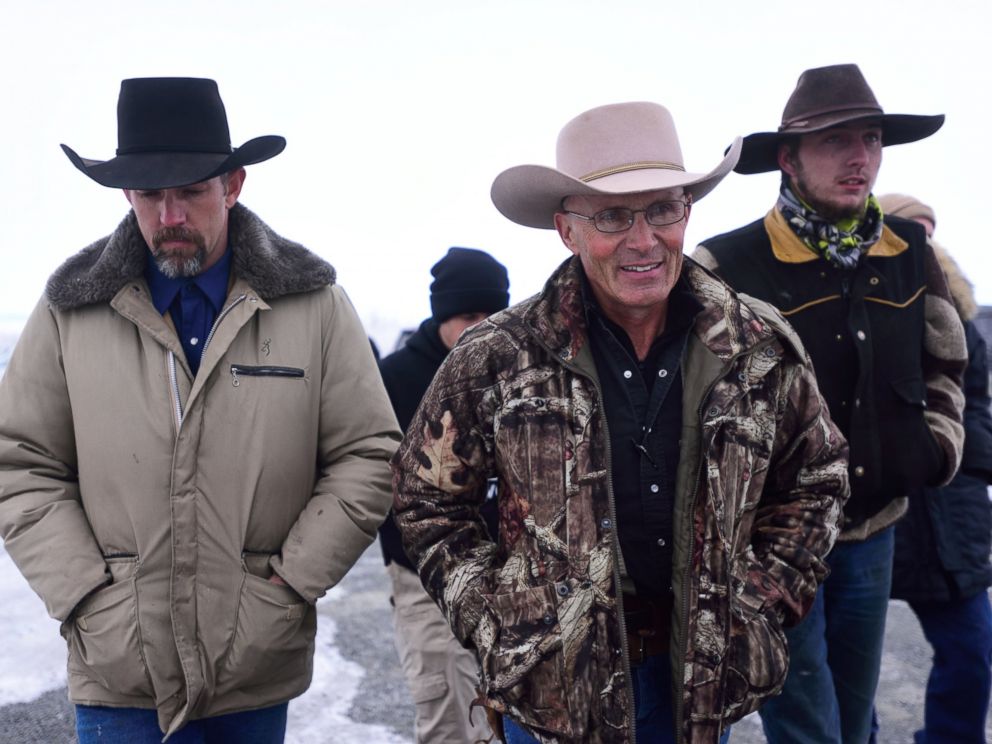 An eyewitness said that the shooting that took place on Tuesday that resulted in the death of Robert "LaVoy" Finicum all happened as a result of federal agents firing their weapons unlawfully. The woman claims that not one of the people who were stopped drew their gun. All of the bullets fired were from federal agents.
Mark McConnell, who lists all the people who were in the vehicles when the stop occurred. He makes mention of an unnamed 18-year-old girl, who I'll let you hear later in the article, who claims to have been inside the truck when the shooting occurred.
He claims to have been the first vehicle stopped by several trucks. He was driving Ammon Bundy. However, after they were "secured," McConnell says that the feds that detained them radioed ahead to detain the other vehicle, which LaVoy was driving. He estimated that they were about 200 yards ahead of him, when someone got out of the passenger's side and that person "went to the ground… were handcuffed."
Ryan Payne then drove away, but McConnell says that was not the smartest move. He wasn't saying it to put him down, but just an honest assessment of what takes place when you do that. Why it would be considered an "act of aggression" though seems strange to me.
McConnell says that what took place once they were out of sight is only what he is piecing together from the story of Shauna Cox and Ryan Payne. He does believe Finicum was very passionate about what they were involved in and did comment that Finicum "charged" the feds, but the reality is that he could not see what took place at that time.
Read more:
http://freedomoutpost.com/2016/01/eyewitness-to-lavoy-finicums-murd...                  
Game over people, Obama and the feds are out to kill us!