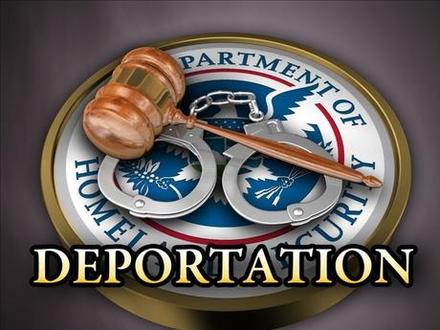 Boston's Trust Act — designed to reassure immigrants that city police would not help deport them — has a loophole that was used to turn over nine men to federal immigration officials, city records show.
The nine men turned over to Immigration and Customs Enforcement in 2015 had serious criminal histories, according to police, making their detention less of a public issue. But advocates worry that the same loophole could be used to detain and deport any immigrant for so much as a traffic violation — putting undocumented families at risk if President-elect Donald Trump follows through on his promise to expand deportations.
Boston's version of the 2014 Trust Act was intended by city councilors to keep police out of the business of deporting immigrants. Councilors said the measure would ensure that immigrants see city police as people they can turn to for help — and not as a threat.
The newly discovered loophole in Boston's Trust Act involves a technical matter of timing: The act specifically forbids police from detaining immigrants for ICE after a judge has ordered them released. But police said the act does not ban turning over immigrants to ICE while they are still trying to make bail.
The nine included including an Algerian man with a felony conviction for swinging a hammer at a South Boston bar owner; a Dominican man who returned to the United States illegally after being deported four times and is now in federal prison; and a citizen of Vietnam with assault convictions who has more recently been the scourge of Macy's in Downtown Crossing, pilfering hundreds of dollars in watches, clothing, and hats from the store.
"We don't claim to be the immigration police," said Boston police Lieutenant Michael McCarthy, explaining the decision. "We operate within the parameters of the ordinance."
read more:
http://www.bostonglobe.com/metro/2017/01/01/despite-trust-act-bosto...