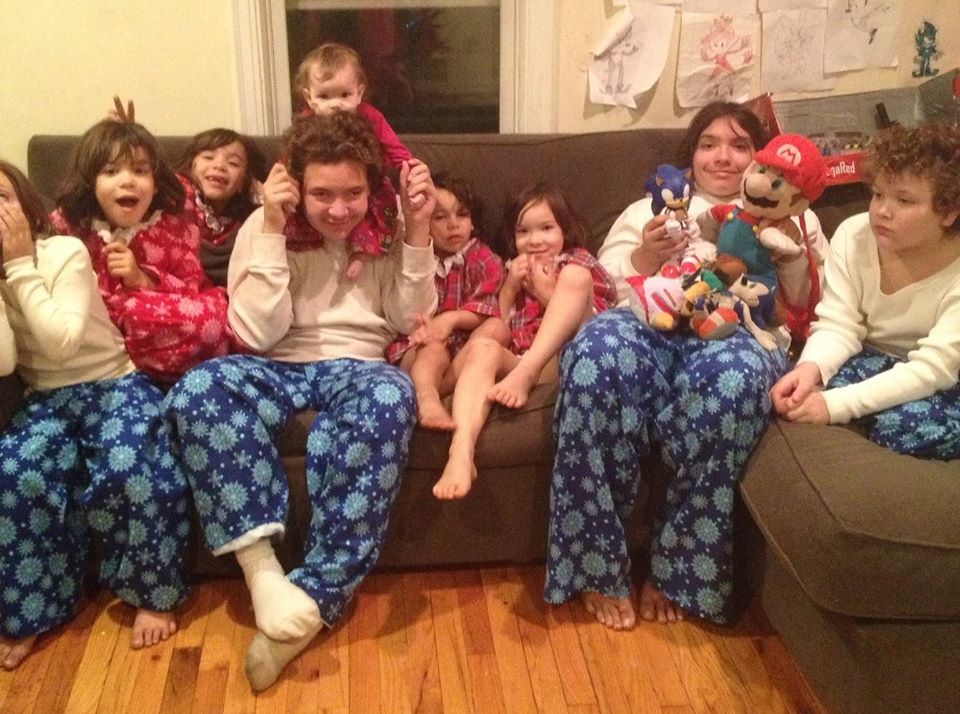 Claire Rembis was sick, and had to spend 3 days in the hospital. Her attack of pancreatitis paled in comparison to what happened next. The mom from Plano, Texas, came home to a nightmare that no parent should ever have to face. CPS came and took her children, all 11 of them, because a "well-meaning" couple, members of her oldest son's former youth group, didn't think that the 16 and 14 year olds could handle babysitting their siblings while their dad took the baby to the hospital to visit Claire.
Has it really gotten to the point where a mother cannot get sick without risking losing her children to the State?
The children were returned after a few days, because the removal on July 7, 2015, was reportedly illegal. However, the family is terrified because the CPS involvement opened the door to a long list of "services" ordered by the court – services which threaten to rip the family apart.
Family and friends consider these services to be invasive, unnecessary, and excessive.
However, if they fail to comply with these services, they risk their children being removed from their home again and placed into foster care. They are walking on eggshells as they desperately try to comply with the demands of the state – demands that some of their friends say "strip them of their parental rights."
According to Claire, "they are trying to come after our homeschooling as they cannot find any reason for removal."
Not only is their homeschooling under fire, but the social workers allegedly want her to discontinue breastfeeding their 3 month old baby.
They also have to find a house to move to, and move, by August 8, because a police officer who accompanied the social worker decided to phone the Rembis' landlord and allegedly accused them of violating their lease. They received the eviction notice the day after the children were seized. When no lease violations were found, the landlord reportedly decided not to renew their lease. They still have to move.
Not OK With CPS for Teens to Babysit Siblings
During the course of Claire's 3 day hospital stay, William Rembis, Sr., reports that there were two occasions during which he was at the hospital with his wife, and the baby was with him both times. He had no concerns about the ability of his older children to care for the younger children.
However, Marshall and Patty Parker, members of the church where the oldest of the children, Will, 16, formerly attended, did not believe that a non-adult could handle caring for that many children, as they testified in their affidavits submitted to the court. After allegedly coming by the house to bring food, they called CPS on the family.
Patty Parker: "The children are left at home alone and although the eldest is 16, being in charge of children as young as 2 and as many as 9 children is well beyond his capabilities."
Will spoke with Medical Kidnap about the allegations. He believes that the accusations could be retaliation against him because he stopped attending that church, where he previously held a leadership position.
read more:
http://medicalkidnap.com/2015/08/04/cps-kidnaps-11-children-from-te...