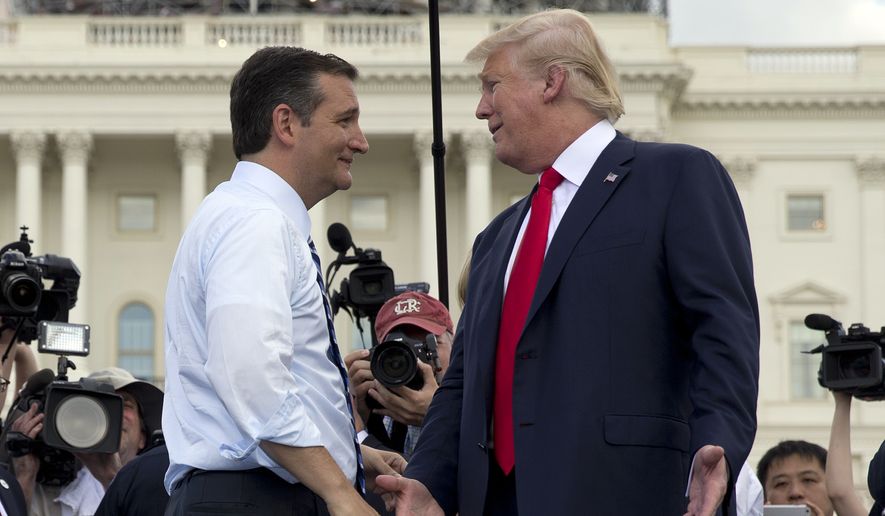 The big surprise in New York on Tuesday wasn't Trump's victory. It was the magnitude. The Donald beat expectations. He won 90 delegates (at this writing), giving him a shot at a first ballot nomination. Shot, that is, because Trump securing 1,237 delegates is still a tall order. A first ballot victory means Trump catching a lot of breaks in the remaining contests. An "undecided" convention is more a probability. Unless Trump can make a deal before the Republican convention starts at Cleveland on July 18.
For Trump, a deal should start with Ted Cruz. Right. Cruz ain't buying. He's trying to cut deals with the establishment to end-run Trump. That's today, but tomorrow… that's a different animal. In politics, the world can change dramatically in a matter of weeks. A Trump-Cruz ticket makes eminent good sense. 
What's riveting the media now is the prospect of an open convention. The preconvention period isn't sexy. But the June 8 to July 18 window is critical. (June 7 is the last of the primaries, including California.) Deals made or not during that time could boost the GOP's chances in November or doom them.     
Of Trump's route to the nomination, Jim Ellis, an elections analyst, writes:
Now Trump will need 57 percent of the outstanding delegates in the 15 Republican states yet to vote to score a first ballot win without needing any unbound delegates. He must earn another major victory in the eastern regional primary next Tuesday (Connecticut, Delaware, Maryland, Pennsylvania, Rhode Island) to offset what should be strong Cruz performances in Indiana (May 3), Nebraska (May 10), and South Dakota (June 7). Both Nebraska and South Dakota are Winner-Take-All, while Indiana is Winner-Take-All by congressional district.
Coming out of the June 7 contests, Trump should be close to the magic number, 1,237. The vital question is: What does Trump need to do to secure the nomination before the gavel falls in Cleveland? 
read more:
http://www.americanthinker.com/articles/2016/04/can_trump_and_cruz_...