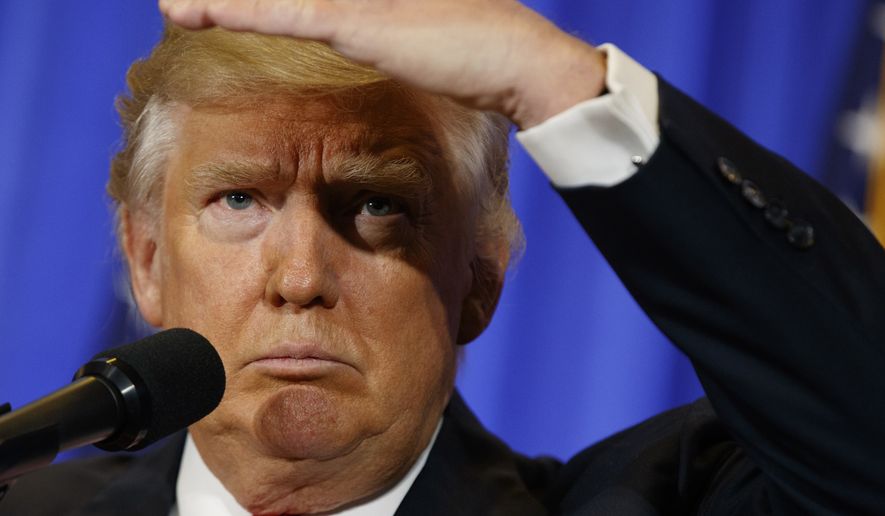 Leaders of a California church have come to the decision to stop praying for the president of the United States by name, because they say "Donald Trump" is a "trauma trigger" for some parishioners.
Mike Kinman, the rector of All Saints Episcopal Church in Pasadena, said in a Jan. 6 open letter that the church is removing the names of all leaders from its prayers as a compromise to fulfill their duties as Episcopalians while also protecting the "vulnerable among us in this hour."
"As Episcopalians, we pray for our leaders. It's one of those things we do," Mr. Kinman wrote. "If you come to All Saints this Sunday, you'll notice that we have removed the proper names from our prayers for those in authority. Whereas before we prayed for 'Barack, our president,' we are now praying for 'our president, our president-elect, and all others in authority.' This practice will continue for at least the near future.
"We are in a unique situation in my lifetime where we have a president elect whose name is literally a trauma trigger to some people — particularly women and people who, because of his words and actions, he represents an active danger to health and safety," he wrote.
"We can agree that Jesus loves Donald Trump and that we all should pray for him,"
http://www.washingtontimes.com/news/2017/jan/16/calif-church-to-sto...