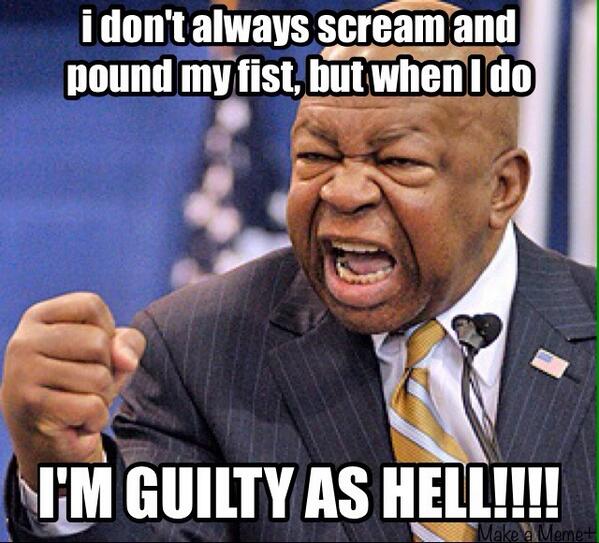 Top IRS officials specifically targeted tea party groups and misled the public about its secret political targeting program led by ex-official Lois Lerner, according to a bombshell new congressional report.
The Daily Caller has obtained an advance copy of a House Oversight and Government Reform Committee report set to be released Tuesday morning that definitively proves malicious intent by the IRS to improperly block conservative groups that an IRS adviser deemed "icky." (That's right. "Icky.")
"The Committee has identified eight senior leaders who were in a position to prevent or to stop the IRS's targeting of conservative applicants," the Oversight report states. "Each of these leaders could have and should have done more to prevent the IRS's targeting of conservative tax-exempt applicants."
Here are six major takeaways from the report:
1. The IRS admitted that the front office was "spinning" about the targeting rumors as early as 2012, after IRS commissioner Douglas Shulman denied the tea party targeting to Congress.
"This is what the front office and [IRS Chief of Communications and Liaison] Frank [Keith] are spinning about now," an IRS legislative affairs office employee wrote in an email to co-workers, referring to a news article on Shulman's dishonest testimony before the House Ways and Means Committee, in which he denied rumors of improper targeting.
2. Then-IRS commissioner Steven T. Miller almost broke down and told the truth about the tea party targeting at a July 2012 hearing, but Lerner's sidekick Nikole Flax told him not to.
"I am beginning to wonder whether I should do [Chairman] Boustany['s hearing] and affirmatively use it to put a stake in politics and c4," Miller wrote in an email to Flax.
Flax replied, "[I]f the hearing is as generic as I recall, seems like you are too senior.  Would be silly to think the c4 issues won't come up – but I think Sarah [Hall Ingram] could handle it fine as well."
read more:
http://dailycaller.com/2014/12/22/bombshell-report-irs-targeted-ick...