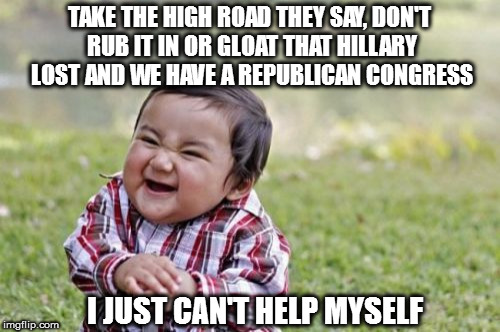 Hillary Clinton felt compelled to run for president despite lacking a clear campaign vision, Vice President Joe Biden argued in an interview published Thursday.
"I don't think she ever really figured it out," Biden told the Los Angeles Times' Mike Memoli. "And by the way, I think it was really hard for her to decide to run."
Biden said Clinton likely felt obliged to run for president and that the historic nature of her bid weighed on her decision-making.
"She thought she had no choice but to run. That, as the first woman who had an opportunity to win the presidency, I think it was a real burden on her," Biden said.
Thursday's interview was the latest assessment from the Obama administration about why Democrats fared so poorly in this year's vote. Biden, along with President Barack Obama, have argued their party didn't pay enough attention to working-class voters outside large urban centers.
Biden — who said in the interview he, like Obama, was planning to remain living part-time in Washington after January — said voters were looking for a candidate who could connect to their struggles.
read more:
http://philadelphia.cbslocal.com/2016/12/22/biden-clinton-never-rea...