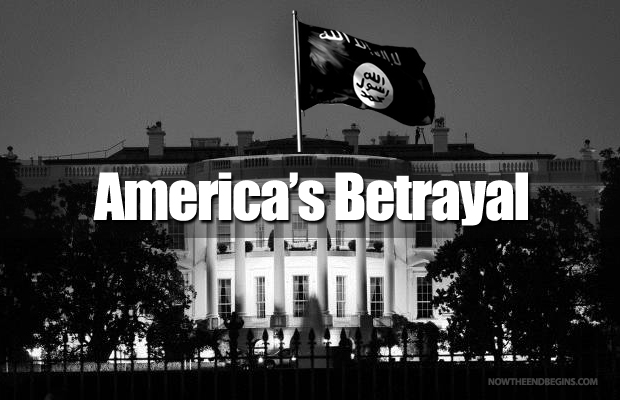 As far as the White House is concerned, Jeffrey Goldberg, The Atlantic's top reporter, is President Barack Obama's unofficial mouthpiece. 
This was one of the many things we learned from The New York Times in David Samuels's profile of Deputy National Security Adviser Ben Rhodes. 
In the course of explaining how Rhodes was able to sell Obama's nuclear deal with Iran, despite the fact that it cleared Iran's path to a nuclear arsenal while giving the world's leading state sponsor of terrorism more than a hundred billion dollars, Samuels reported that "handpicked Beltway insiders like Jeffrey Goldberg of The Atlantic… helped retail the administration's narrative." 
Given his White House-assigned role, Goldberg's explanation of Obama's refusal to discuss radical Islam is worthwhile reading. It reflects what Obama wants the public to believe about his position. 
On Wednesday Goldberg wrote that in Obama's view, discussing radical Islam is counterproductive because it harms the moderates who need to stand up to the radicals. 
"Obama," he wrote, "believes that [a] clash is taking place [not between Western and Muslim civilization but] within a single civilization, and that Americans are sometimes collateral damage in this fight between Muslim modernizers and Muslim fundamentalists." 
Pointing out that there are Muslim fundamentalists, Obama has argued to Goldberg, will only strengthen them against the modernizers. 
Over the past week, prominent conservative commentators have agreed with Obama's position. 
Eli Lake from Bloomberg and Prof. John Yoo writing in National Review, among others, criticized presumptive Republican presidential nominee Donald Trump for speaking openly radical Islam. Like Goldberg, they argued that Trump's outspokenness alienates moderate Muslims. 
But what moderate Muslims is Obama trying to help? 
Consider his treatment of Egyptian President Abdel Fattah al-Sisi. 
Sisi is without a doubt, the most outspoken and powerful advocate of a moderate reformation of Islam, and of Islamic rejection of jihad, alive today. 
Sisi has staked his power and his life on his war to defeat the Muslim Brotherhood, Islamic State and jihadist Islam in general.
read more:
http://carolineglick.com/obama-and-the-moderate-muslims/
Sisi speaks openly about the danger of jihadist Islam. In his historic speech before the leading Sunni clerics at Cairo's Al-Azhar University on January 1, 2015, Sisi challenged the clerics to reform Islam.