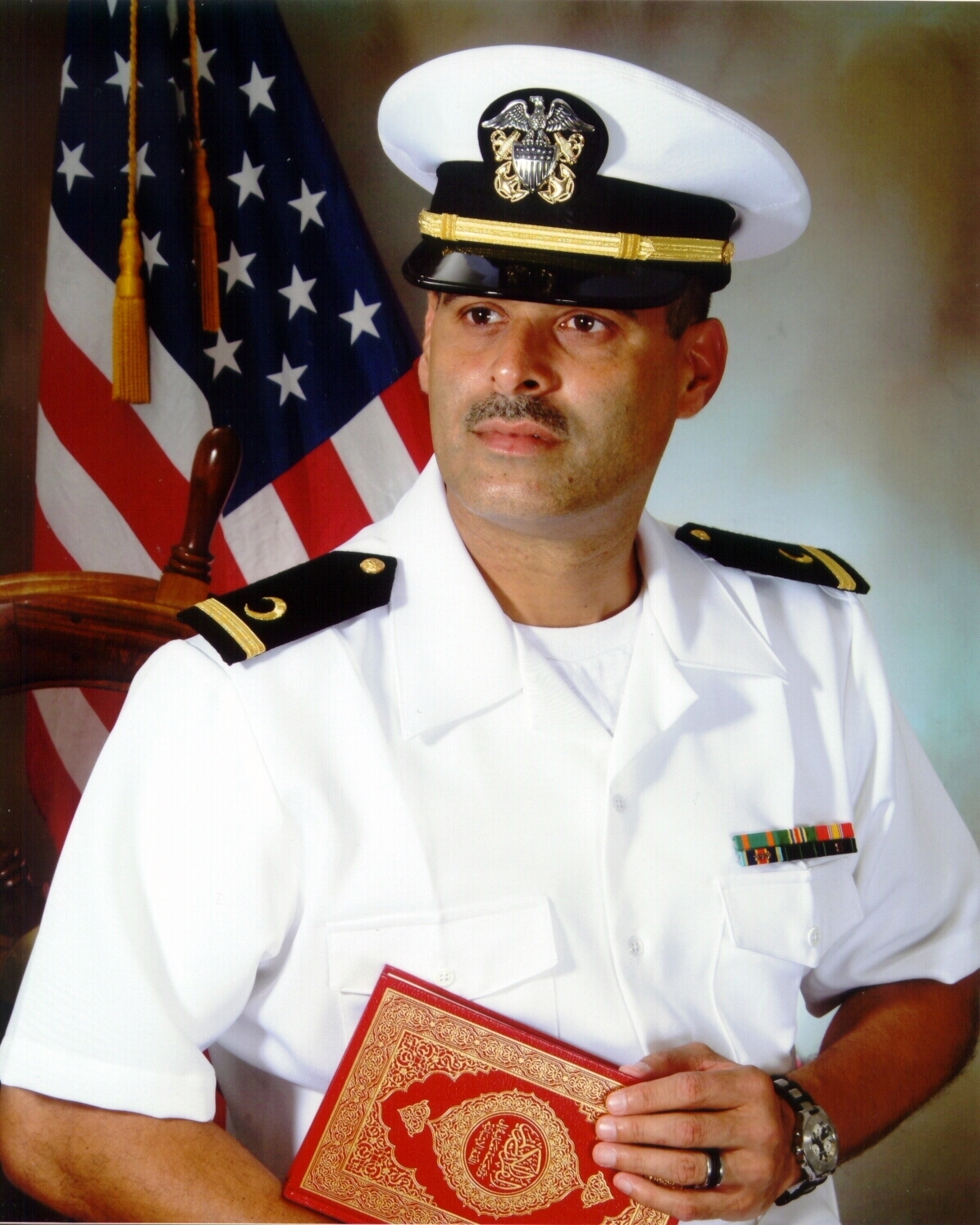 Those who serve in the United States military and take an oath to protect our nation are lauded for their service, and rightfully so. Yet, it is highly immoral, if not outright evil and traitorous, for someone who has served in the U.S. military to exploit their military connections whilst taking leadership roles within groups associated with terror. It appears that that is what Muslim convert Wilfredo Amr Ruiz has done and is doing with his work for Islamist groups CAIR and AMANA, and his actions deserve scrutiny, reprimand and repudiation.
Wilfredo Ruiz has served in the U.S. Navy in two capacities, once as a lawyer under the Navy's Judge Advocate General (JAG), from the years 1993 through 1997, and once as a chaplain under the Navy's Chaplain Candidate Officer's Program, which he took on after he had begun religious studies, in 2005, at a seminary in Hartford, Connecticut.
Sometime in 2003, during the time between his two Naval exercises, he made the decision to convert to Islam. He came to the States via Puerto Rico, where he grew up practicing Catholicism.
Not only did he embrace his new religion, but right away he embraced the extremist ideology that is a part of it, leading him to actively pursue a course that is causing death and destruction worldwide. According to corporate filings, in September 2003, Ruiz was the Director of the Puerto Rico office for AMANA.
AMANA is the brainchild of Palestinian activist Sofian Abdelaziz Zakkout. Zakkout is the former Vice President of the now defunct Health Resource Center for Palestine (HRCP), a group associated with Hamas that operated out of Deerfield Beach, Florida.
This past July, as reported in Breitbart, Zakkout posted on his Facebook page the following in Arabic: "Praise be to God, each day we conquer the American Jews like our conquests over the Jews of Israel. Your brother, Sofian"
read more:
http://www.frontpagemag.com/2014/joe-kaufman/a-radical-muslim-in-th...