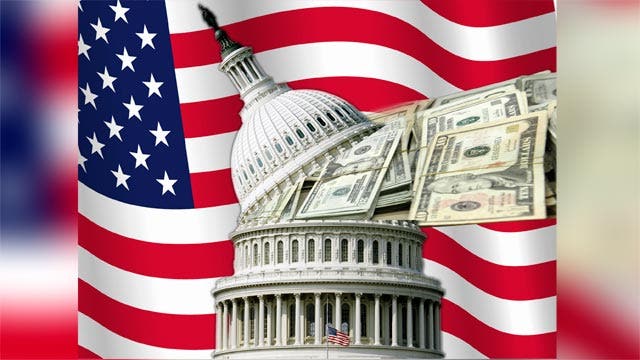 While stories abound of government wasting our tax dollars, here is one that never the less sticks out; an automated Homeland Security system that cost a mind-boggling $1.7 billion and took nearly six years to develop has turned out to be a malfunctioning boondoggle.
Unfortunately, the government regularly fleeces American taxpayers in this manner. The failed system was supposed to speed up the way immigration forms are processed, but instead it takes twice as long with the multi-billion-dollar, state-of-the-art flop. You can't make this stuff up! It's all documented in a scathing Department of Homeland Security (DHS) Inspector General report that blasts the monstrous agency for, among other things, "poor planning."
The failed experiment, known as Electronic Immigration System (ELIS),was launched in 2013 with a $536,000 contract that quickly ballooned before authorities admitted it was a failure. It was supposed to improve the current method of processing forms for benefits, visas and refugee requests at U.S. Citizenship and Immigration Services (USCIS), the DHS agency that oversees lawful immigration to the country. USCIS has more than 5 million people on visa waiting lists and federal officials tried to find a way to speed things up.
Instead, the costly new system drastically slows the process down despite its astounding $1.7 billion price tag. It requires federal workers to dedicate twice as much time to each application, completely defeating the purpose. "The electronic immigration system was supposed to provide a more efficient and higher quality adjudication process," the DHS watchdog report says. "However, instead of improved efficiency, time studies conducted by service centers show that adjudicating on paper is at least two times faster than adjudicating in ELIS."
So what now? The government plans to spend more money in a desperate effort to improve this pricey disaster. The IG report says at least $58 million will be spent on trying to improve its speed, by among other things, reducing the number of "clicks" needed to process a form. The problem has been pinpointed to the system's "existing architecture," which consists of 29 commercial software products that are "difficult to integrate." The $58 million investment is expected to make modifications that hopefully create a "more flexible architecture."
Since it was created by Congress to protect the nation from another terrorist attack after 9/11, DHS has wasted hundreds of millions of dollars on all sorts of outrageous experiments that have failed miserably. Among them is a highly touted system that was supposed to spot terrorists at airports. It was called Screening of Passengers by Observation Techniques (SPOT) and it burned through a ghastly $878 million in six years before the agency finally pulled the plug last year because it proved repeatedly to be useless.
read more:
http://www.judicialwatch.org/blog/2014/08/6-years-1-7-bil-later-dhs...