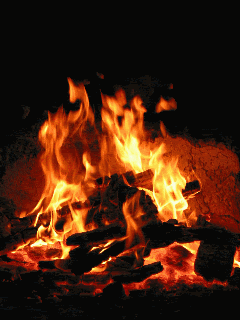 First it was wood-burning stoves and soon it will be fireplaces.
The EPA will soon ban 80% of indoor and outdoor wood stoves. This came about thanks to the notorious "Sue and Settle" method in which an environmental group, in collusion with the EPA, sues the EPA knowing they will not take it to court, but rather they will "settle" by agreeing to whatever regulation is being sought. The EPA will often give them taxpayer-funded compensation as an added benefit.
Next up are wood burning indoor and outdoor fireplaces.
POLL: Is the United States Over Regulated? 
The Utah Sierra Club forewarned us. They penned an article, "Fireplaces and Wood-burning Stoves, The Joys and Dangers of Fireplaces and Wood-burning Stoves", which basically says, sure, fireplaces hold cherished memories and yes, they're sentimental, but it's "time to douse the ember and close the flue."
"The EPA estimates that a single fireplace operating for an hour and burning 10 pounds of wood will generate 4,300 times more PAHs—powerful carcinogens—than 30 cigarettes," according to the article.
Fireplaces are polluting, dangerous, and sending toxins into the air, they say.
read more:
http://www.independentsentinel.com/epa-is-going-to-regulate-wood-bu...